Guided Kayak tour in Lofoten
Using a kayak, is for many people the ideal way to explore Lofoten. Join our guided tours and explore Lofoten from the seaside.
Info & Booking
Exploring Lofoten islands from a kayak, will give you memories for a lifetime! Lofoten is a paddling paradise for both experienced and inexperienced paddlers.
Here you can experience a wild and beautiful scenery with steep mountains, idyllic islands, beautiful beaches, small fishingvillages, and a rich bird life up close. If you are lucky you can also see seals, porpoises and whales.
When kayaking you are so close to the elements that it can give you a feeling of being at one with nature.
On our guided kayak trips, you do not need any experience to participate. Our guides will show you how to do it and you can borrow the equipment you need from us.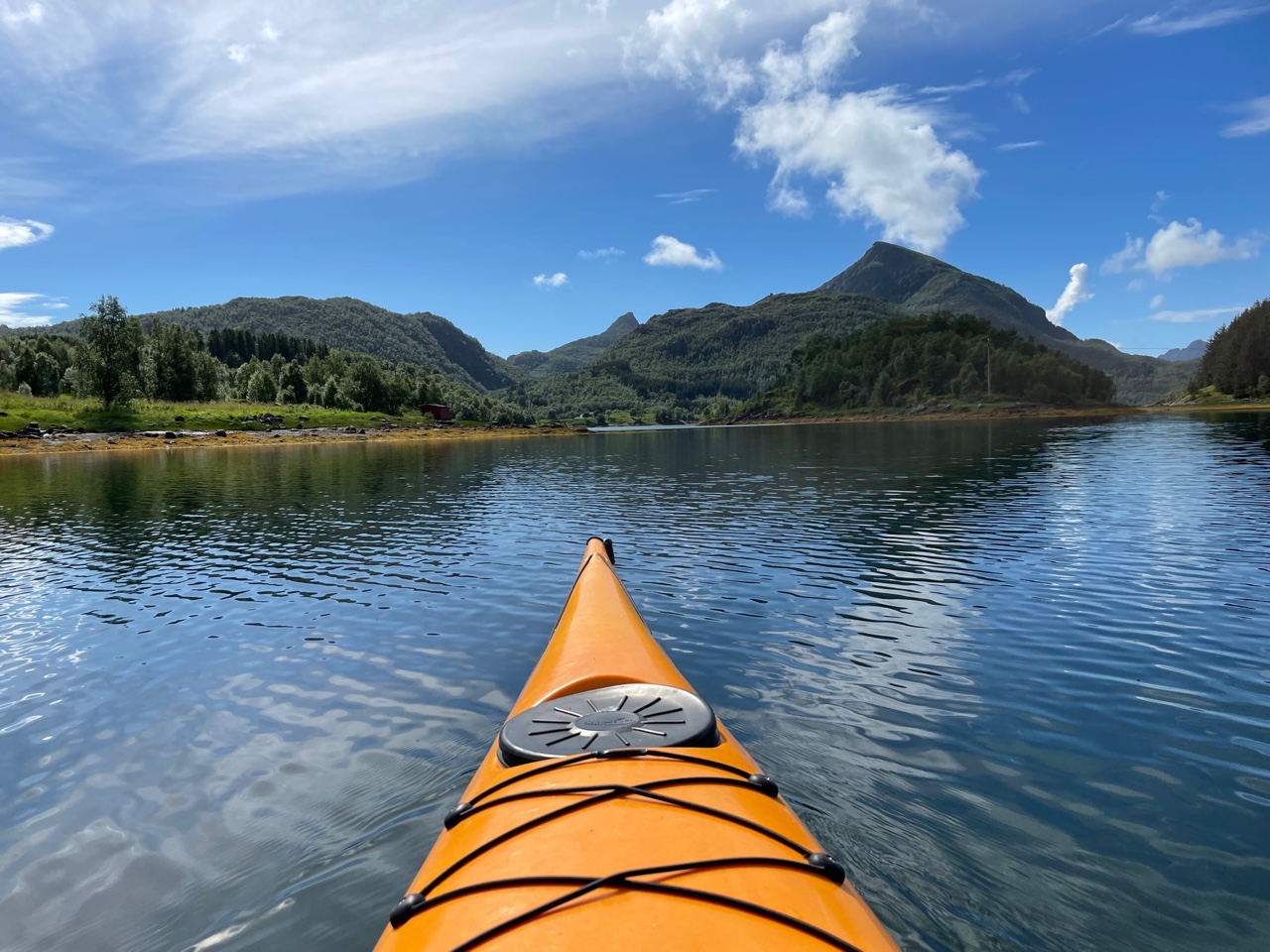 Kayaking in this area is a fantastic way to explore Lofoten.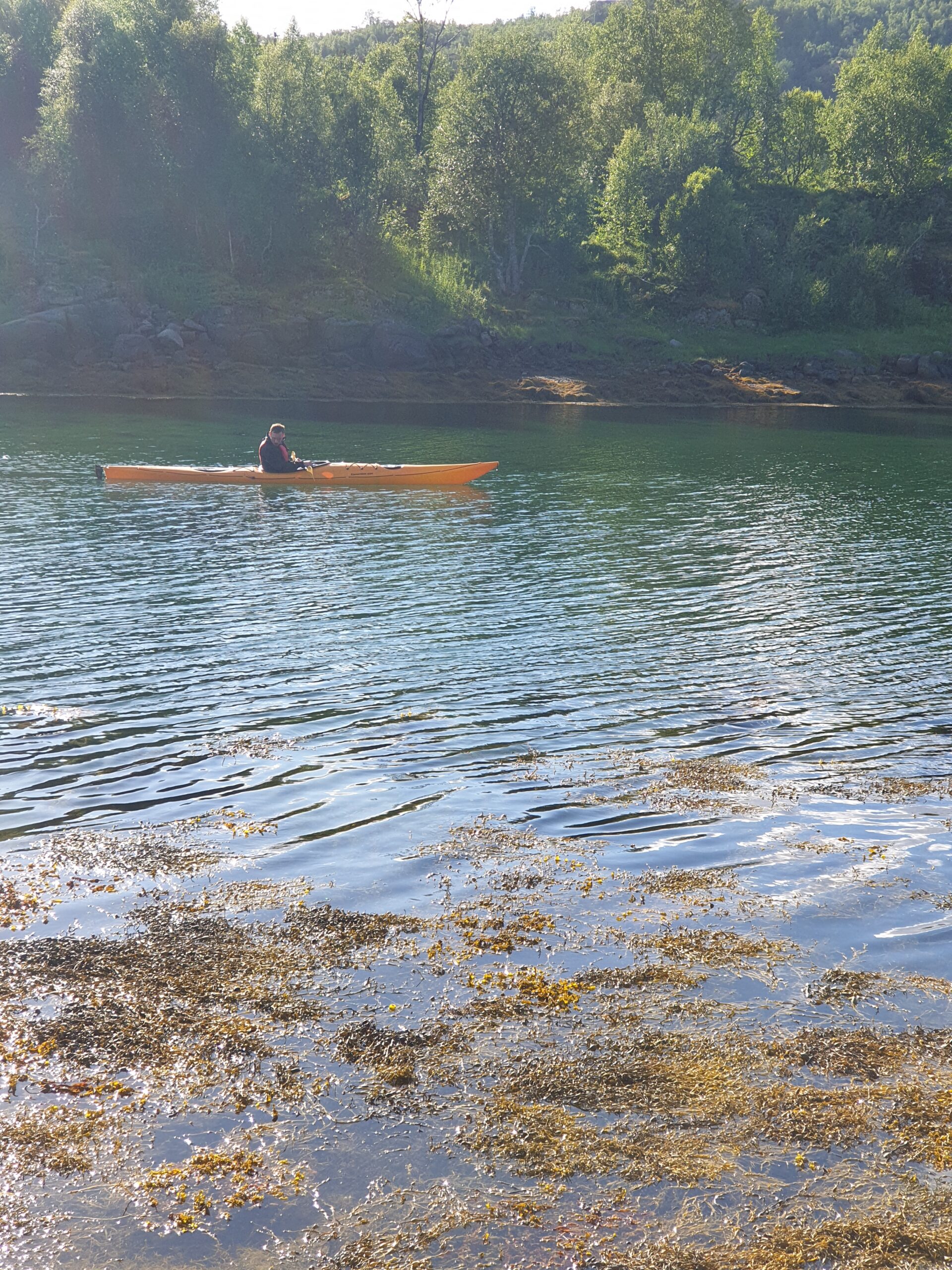 Guided Kayak tour in Lofoten
Clothing: Good outdoor clothes and shoes.
The tour is reccomended for everyone.
Meetup point:
Sjømannsgata 5, 8300 Svolvær.
Price:
Adult: 895 NOK
Duration: 2 hours.
Season: All year.
Included in the price: Kayak, paddle, lifevest and cover.
Create unforgettable memories in beautiful nature
By kayak, you will be able to discover places and spots that cannot been seen from the roads or that are too far away from the routes the boats uses. And you can enter beaches and bays that are out of reach for most people. 
You only regret the trips you did not do.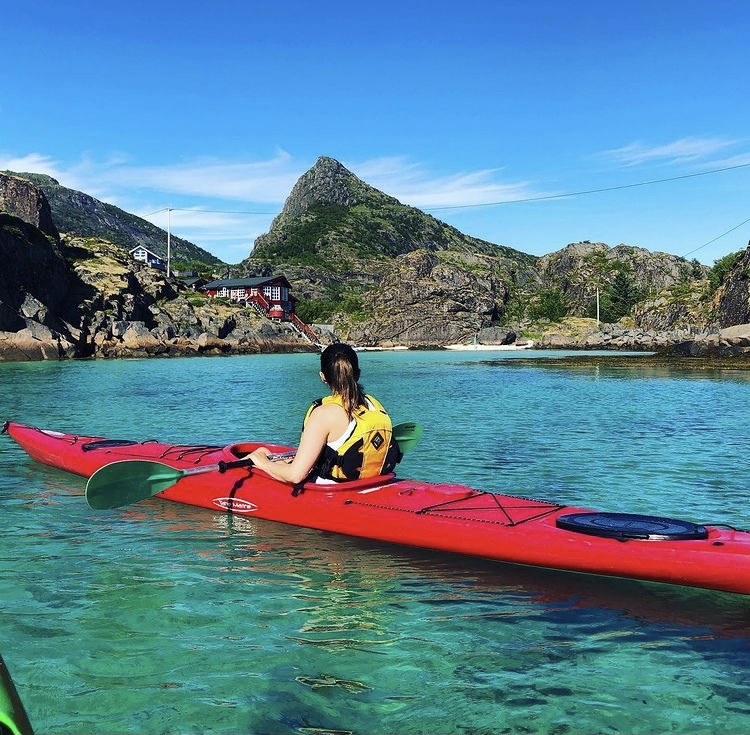 You may also be interested in