Come join us on one of our fishing trips in Lofoten, and catch your own dinner. On our trips, experience and storytelling are in focus. These trip is a history walk from start to finish!
– We can proudly say that we are a 100% local company, run by brothers born and raised in Svolvær. We give you local history and tradition.
Come join us for a fishing trip and experience the wonderful Lofoten nature. Read more about our different trips below.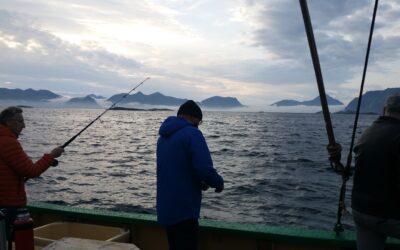 The Midnight Sun is an amazing natural phenomenon that can be experienced summertime, north of the Arctic Circle. When the Midnight Sun has moved to its lowest over the horizon, you may experience an incredible play of colors that can take your...
read more