Trollfjord Sea Eagle Safari
Trollfjord Sea Eagle Safari will bring you to the most visited destination in Lofoten. During the trip we will make short stops at small islands and bays. In addition, most certainly get a few sea eagles up close.
Info & Booking
Guided Trollfjord Sea Eagle Safari with Rib
Join us on a guided Sea Eagle Safari to the majestic Trollfjord! Here you get to experience Lofoten's magnificent nature with steep mountains, beautiful beaches and crystal clear sea!
Beside the dramatic nature, the fjord is also known for the Trollfjord battle. Stories about the Trollfjord have fascinated and inspired a number of famous writers and artists. For instance Johan Bojer that wrote the book "The Last Viking", and Gunnar Berg with his works about the Trollfjord battle. In other words it has a central role the North Norwegian fishing history. Therefore, it also plays a significant role in our guided tours.
The area has a very large population of Northern Europe's largest Eagle. With a wingspan of up to 2.65m, the Sea Eagle is a fantastic sight. We feed the Sea Eagle with fish, and there will be many opportunities to take nice pictures.
Along the route we will stop at several Viking sites and other sights, and we will tell local stories from there.
Sea Eagel Safari to Trollfjord is also a activity we can recommend in most weather conditions, and it is suitable for the whole family. Even days when it is waves on the sea our customers think the tour is a lot of fun as our RIB is extremely stable on the sea regardless. If you want a private tour or a group tour we also offer this all year round, on request.
In Trollfjord Sea Eagle Safari you will experience Lofoten's magnificent nature with steep mountains, fjords and beautiful beaches.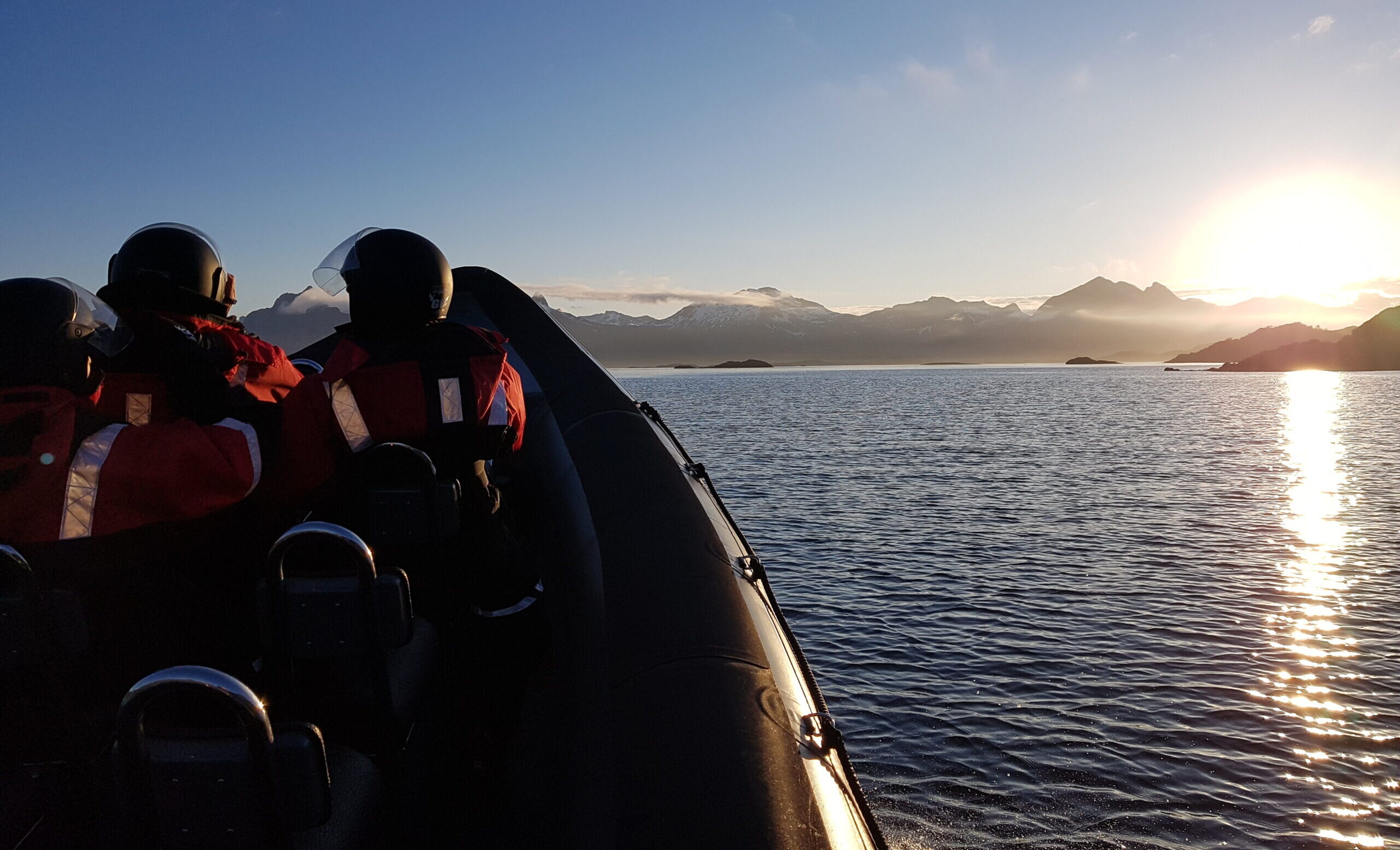 Trollfjord Sea Eagle Safari
It is recommended to wear warm outdoor clothes and shoes suitable for the season.
Equipment: Warm floatingsuit, lifevest, balaclava, hat, gloves, helm or windgoogles, you can borrow from us, included in the price.
If you are worried about seasickness, this trip will be perfect for you. Nobody have been seasick on our trips.
Meetup point:
Sjømannsgata 5, 8300 Svolvær.
30 minutes before departure.
Price:
Adult: 995 NOK, Children 700 NOK
Duration: 2 hours.
Season: All year.
Create unforgettable memories
On the trip to the Trollfjord, we drive through Raftsundet, which has a very large population of sea eagles. This is Northern Europe's largest eagle, with a wingspan of up to 2.65 m.
Don't miss out on this nice and unique opportunity
You may also be interested in